About Us
MLRO Ireland specialise in AML regulatory affairs for the Irish financial services sector, handling all types of regulated entities including Funds, Fund Service Providers, Banks, Investment firms, Insurance Undertakings and Credit Unions. We are a multi-disciplinary management consultancy practice and we take a rounded approach to your business. As qualified professionals by training we analyse the money laundering regulations affecting your entity. As people with extensive business experience (we act as non-executive directors to a number of financial companies as well as outsourced MLRO's and Outsourced Compliance and Risk specialists) we help you understand the impact of money laundering regulations and how to implement them in your Business. We offer unparalleled expertise and practical, workable solutions that can actually be implemented.
When an AML documentation issue or similar issue has been identified, we can assist you in quantifying the extent of the problem, advise on the implications of the issue and the most efficient way to ensure that the issue is addressed.
Call us for a confidential discussion on +353 (0)1 425 5962 to see what we can do for you.
We can:
Advise on your financial crime obligations
Provide practical policies and procedures
Provide a discrete remedial action (i.e. clean up) review
Provide MLRO services
Provide AML Training to Directors and Staff
Provide AML Regulatory updates and outline how they impact your business
Management
We have a team of compliance experts and support staff available to assist you, led by Kevin O'Doherty, Director.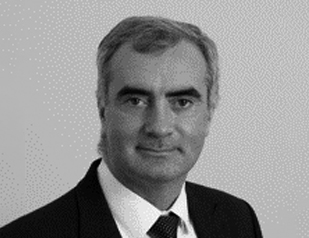 Kevin O'Doherty
Director
Kevin O'Doherty is a Chartered Accountant and a Chartered Director. He holds an MBS degree in Finance from UCD where his thesis was on mutual funds. After qualifying as Chartered Accountant, Kevin worked in Dublin in a variety of fund accounting and fund administration positions.
In 1998, Kevin became the Managing Director of a company providing trustee and securities custody services to primarily Irish-domiciled UCITS and Non-UCITS funds. Upon leaving this position in 2006, Kevin co-founded Compliance Ireland, a regulatory affairs consultancy.
In addition to his Compliance Ireland work, Kevin co-founded Quayside Fund Management Ltd (an Alternative Investment Funds Manager and UCITS Management Company) in 2014 and currently serves in an executive capacity as Chief Risk Officer and Chief Financial Officer as well as a director. Kevin currently serves as an independent non-executive director for a number of regulated and unregulated firms, including Irish-domiciled UCITS funds.
What our clients say about us
"I have been using MLRO Ireland since 2013. The team are sensitive, knowledgeable, professional and discreet. They conducted a successful post-rectification review for us when at the request of the Central Bank. I'd recommend their MLRO services to any Fund or Cash business."
Mark Brosnan, Securewise
"We use MLRO Ireland as our outsourced MLRO service. They are the leading experts in their field and explain our obligations in a way that we understand. We are not AML experts, but they are. Their training is also relevant to our role as Directors. Afterwards we are confident that we understand our responsibilities."
Independent Director UCITS Fund
"MLRO Ireland and indeed Compliance Ireland have been providing AML services to us that we can trust. Their seminars are both practical and informative. Their guidance on our AML obligations and assistance with an AML inspection was invaluable."
Head of Compliance, Fund Adminstrator
"We decided to use MLRO Ireland as we needed to be sure we were complying with our AML obligations. We needed guidance on how best to be compliant but also to do so in a practical way. We had a checklist but we needed it implemented. To get all of the AML services including training from one company was just what we needed."
Chairman, AIF
How we can help you?
We act as an MLRO for a number of UCITS Funds as well as Alternative Investment Funds. The MLRO Service we provide includes: